Machine Shop Equipment List / Screw Machine Info
C200 Index
C200 Index: 2 spindles, 3 turrets, 42 tool capability, 2 9/16″ bar capacity.
The C200 is a production turning machine for highly productive bar machining. It meets the market's requirements of producing complex work pieces under continuously increasing requirements for close tolerances and high precision. Inclined, off center drilling and milling are possible on the C200.
G200 Index
G200 Index: 2 spindles, 2 turrets, 2 9/16″ bar capacity.
The G200 features identical main and counter spindle for complete machining. Simultaneous CNC machining on the main and counter spindles reduces cycle time, thereby lowering the cost of production.
Index ABC
Index ABC: 4 axis, 2″ bar capacity.
Used to machine simple lathe turned parts as well as complex CNC turned parts with contour shaping. Index ABC allows turning of all work pieces in a single operating cycle. The savings on set up time and proven speed and reliability allow economical production runs, even in small quantity.
Brown and Sharpe
Brown and Sharpe CNC Automatics 2″ capacity.
Orrco's Brown and Sharpe automatic screw machines are capable of handling stock diameters ranging from 1/4″ to 2″, and production runs range from 100 to 10,000 pieces.
Multi Spindle Acme-Gridley
1″ To 4″ Capacity:
6 Spindle Acme-Gridley Automatics
1-5/8″, 2″, and 2-5/8″ Capacity:
8 Spindle Acme-Gridley Automatics
With multi-spindle machining the cross slide tools and the end slide tools operate simultaneously on all six or eight bars. This reduces production time dramatically from single-spindle operation. Due to the bar feed and automated tooling movements, a skilled screw machine operator is able to control multiple machines and eliminate some secondary machining, resulting in cost-effective production runs.
Machining Centers
For high volume specialized items, Orrco is practiced in developing special secondary equipment to produce your part.
Orrco's custom machining centers handle up to 10 milling, drilling, and turning operations on a single part and deliver high volume capacity in: steel, brass, aluminum, stainless steel, copper, plastic, and more.
CNC Miyano
CNC Miyano Drilling and Tapping Machine. Miyano Machinery (now a part of Marubeni Citizen-Cincom) is a global leader in precision CNC lathes, multi-spindle machines and drilling and tapping machines.
Acme Gridley Chucker
Acme Gridley Chucker 2 5/8″ Six Spindle. Once set up, our Acme Gridley chucker can rapidly machine thousands of parts on a continuous basis while maintaining close tolerances, low cycle time, and with very little intervention on the part of the operator.
Crest Ultrasonic Cleaner
Our ultrasonic cleaner has a cleaning tank, two rinse stations and a drying station. The cleaning and rinsing stations are all enhanced by ultrasonic agitation and heat to meet stringent cleaning requirements.
Sunnen I.D. Hone
Ideal for finish polishing of I.D. bore holes to assure the desired size and finish.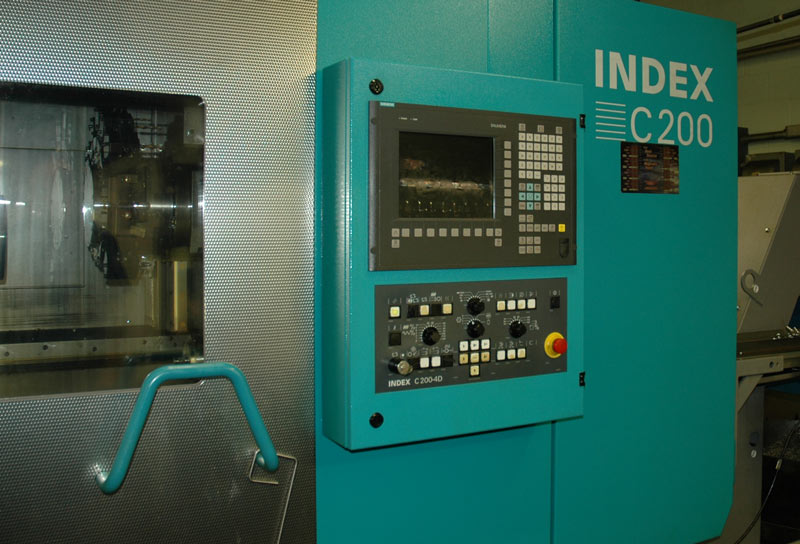 REQUEST A QUOTE TODAY
Why work with multiple vendors, diverse part numbers, and costly inventory when Orrco can provide "one stop shopping?"